'17-'18 Elementary Homeroom Rosters Announced
9 days ago
Elementary school homeroom rosters for the start of the 2017-2018 school year have been announced by the Brookville Area School District. These class lists can be viewed by clicking HERE .
The 2017-2018 school year officially begins for all students in grades 1 through 12 on Tuesday, August 29th.
Kindergarten students will begin the year with a staggered start. Kindergarten students with last names beginning with A - L will attend school on Tuesday, August 29th. Kindergarten students with last names beginning with M - Z will attend school on Wednesday, August 30th. Then beginning Thursday, August 31st, all kindergarten students will attend school.
BASD Food Service Offers Online Application for Free & Reduced Meals
23 days ago
The Brookville Area School District has made it faster and easier for parents to apply for free and reduced meals.
This free service enables families to receive program benefits faster than using the paper application. Your application is electronically submitted directly to the child nutrition office for processing.
* Submit an application in minutes
* Easy-to-follow steps
* Faster processing
* Safe and secure
To get started visit www.schoolcafe.com .
Please visit the Brookville Area School District Food Service web page for more information.
Paper applications are available at the school offices, cafeterias or by calling the Food Service Department.
Rebecca Kammerdeiner
Food Service Director
(814) 849-1138
Ferry, Park Earn Post-Season Baseball Honors
about 1 month ago
After finishing the regular season with a 9-11 record, the Brookville Raider baseball team captured the District IX crown and made a run through the PIAA Class AA playoffs that led them to the semi-finals where they lost to Bishop McCort. That string of success has resulted in some post-season honors for members of the Raider baseball team.

Head coach Bruce Ferry has been named the 2017 Tri-County Sunday/Courier-Express Baseball Coach of the Year. Ferry led a young Raiders team to their first district title since 2012. It was also just the second winning season for the program since 2008.
Leading the way on the field for the Raiders was freshman Aaron Park. Park excelled both on the mound and at the plate this season. He had a record of 8-3 with a 1.53 earned run average on the mound. In 59 2/3 innings, he allowed 50 hits, 23 runs (13 earned), walked 34, and recorded 45 strike-outs. At the plate, Park batted .413 with four doubles, a triple, 12 runs and 19 RBI. His season-long performance has garnered him the 2017 Tri-County Sunday/Courier-Express Baseball Player of the Year.
Additionally for the Raiders, senior Ben Reitz was earned Tri-County Sunday/Courier-Express First Team honors as a utility player. Reitz was 5-2 on the mound with a 2.49 ERA. He pitched two complete games and also recorded two saves. At the plate, he batted .290 with a double, nine runs, and 12 RBI.
With the majority of the 2017 squad returning in 2018, the future is bright for Coach Ferry and the rest of the Raider baseball team.
Rebecca M. Arthurs Library to Host Author Josh Bellin
about 1 month ago
The Rebecca M. Arthurs Memorial Library in Brookville will be hosting author Joshua David Bellin on August 10th. Josh has written "Survival Colony", "Scavenger of Souls", and "Freefall" among others. Teens are welcome to join him for a special session at 2:00pm. At 7:00pm the public is invited to hear Josh speak. He will have his books for sale after he speaks. This event is free and open to the public.
BASD Adjusts Security Policies Following PSP Recommendations
about 1 month ago
The Brookville Area School District received a good report from the State Police who recently reviewed the District's security policies. The State Police congratulated the District on its emergency policies, which have a chain-of-command that is three levels deep. Also, the State Police were impressed that so many teachers had received training in passive restraint and with the District's lockdown and active shooter plans.
The State Police recommended two changes to improve the security of the District's property. The two highest priorities were eliminating parking spaces next to buildings and securing the property from any outsiders while school is in session. Because of concerns for emergency vehicles accessing the building and the potential of a parked car with dangerous devices next to the building, the State Police recommend all parking space be reallocated away from the building walls. Over the summer, the budgeted repaving project for the high school will result in new parking lines and the elimination of spaces abutting the building. There will still be sufficient parking for all teachers and staff.
The District will also be enacting new policies that permit only those persons with reasons related to school business or their student to be on District campus grounds while school is in session. "We were hesitant about implementing this policy because a number of community members walk the track and parking lot at our Hickory Grove and High School campus," Said Principal Ruthanne Barbazzeni. "But we have to take seriously the safety of our students and the recommendations of the State Police." The BASD School Board approved this policy and directed new signs to be placed around the campus perimeters that remind community members to return to walk or enjoy the playground when school is not in session.
"We have to consider first the safety of our students, but we want the community to have access to the track and playground whenever possible," stated board member Don Gill. To accommodate state safety guidelines and to continue welcoming the community, the amended school policy states the grounds are inaccessible only when school is in session, from 7am-4pm during the academic year. On weekends, in the summer, on snow days, and when flex days permit earlier use of the grounds, the public is welcome on school grounds to use the playground, basketball courts, and track.
Congratulations Class of 2017
about 1 month ago
The commencement ceremony for the Brookville Area High School Class of 2017 was held June 1, 2017 at the Brookville High School Auditorium. Valedictorian was Ryan Thrush and Salutatorian was Levi Roseman.
According to the BAHS Guidance Department, the Class of 2017 will receive more than $1.62 million in a variety of financial awards to continue their education.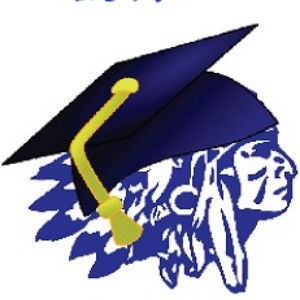 Thrush Repeats as PIAA Class AA Boys 400m Champ
about 1 month ago
Brookville Area High School senior, Ryan Thrush, successfully defended his PIAA Class AA Boys 400m state championship on Saturday, May 27th at Shippensburg University.
Thrush, who will be attending Harvard University in the fall, finished with a time of 48.18 seconds in the finals.
Photo courtesy of Rich Rhoades.
Jefferson County Planning Commission Seeks Survey Participants
about 1 month ago
The Jefferson County Planning Commission is carrying out the regular update of the County's Comprehensive Plan and appreciates your participation and interest in enhancing the quality of life in Jefferson County! In the ten years since the last County Plan, some things have changed and others have remained the same. A Community Survey is being conducted as one method being used to take the pulse of the County. Please take a few minutes to complete the attached questionnaire and scan and e-mail to sbowlby@jeffersoncountypa.com or return it to the Jefferson County Department of Development OR complete the survey on-line at https://www.surveymonkey.com/r/Jeffersoncountyplan2017. While most questions require choosing responses by checking the box, there are spaces for your individual comments as well. Please forward this on to other organizations, groups and residents you feel may be interested in participating in the comprehensive plan update. The deadline for completing the survey is July 31, 2017.
Thank you for your participation.
Pinecreek Student Presented Jefferson Award
about 1 month ago
Gabby McLaughlin, Second Grader at Pinecreek Elementary School, was presented The Jefferson Award on Tuesday, May 23rd and will be the subject of an upcoming segment of "Making a Difference with Lindsay Ward" on WJAC Channel 6 News.
Founded in 1972 by Jacqueline Kennedy Onassis, Senator Robert Taft Jr., and Sam Beard, the Jefferson Awards National Ceremonies are the country's longest standing and most prestigious celebration of public service. Over the past 44 years, the Awards have identified and honored over 60,000 local "Unsung Heroes" alongside hundreds of prominent national figures.
Gabby was chosen to receive this award for her efforts in raising money for The Cancer Center at Clarion Hospital. Over the past four years, she has raised nearly $12,000 by selling lemonade and has donated that money to help patients at the Cancer Center. She raises money in memory of her grandmother, who passed away from cancer in 2014.
Fourth Graders Learn About Benjamin Franklin
about 1 month ago
Hickory Grove fourth graders recently spent time learning about Benjamin Franklin through cross-curricular activities. Here they are to tell you all about it!
Elementary Yearbooks Still Available
about 1 month ago
There are still a few elementary yearbooks available. Make sure your student gets their copy! Go to www.jostens.com, click on yearbook and type in Hickory Grove, Pinecreek, or Northside, Brookville PA to guarantee your student gets their copy.
BAHS Student Council Easter Egg Hunt
about 1 month ago
The annual Student Council Easter Egg Hunt will be held Friday, April 14, 2017 at 11:00
AM in the Hickory Grove parking lot. Age groups will be 3-4 years, Kindergarten, and Grades 1-2. The Easter Bunny will make a special appearance. Please bring a basket for your eggs.
Sponsored by: Brookville Civic Club, Brookville Lions Club, Blackbird Distillery, Farmers National, First Commonwealth Bank, FOE No. 983, Keyston Country Concrete, McKinney-d'Argy Funeral Home LTD, McDonald's of Brookville and Mr. Eugene Puskash, Mike's Super Market, Miller Welding & Machine Co., North Fork Physical Therapy Rehabilitation, Arby's, and PATHS.